Warner Bros. Home Entertainment provided me with a free copy of the DVD I reviewed in this Blog Post. The opinions I share are my own.
FLCL has created a cult following in the U.S. after being featured on Adult Swim and is a popular Japanese anime directed by Katsuyuki Moto. Through the seasons, the main focus has been Haruko Haruhara, a maniacal presence that will use anyone in her path to getting what she wants, whether it is hunting "alien" beings, creating robots, or eating people to restore herself.
Previously, FLCL (Fooly Cooly) has been hard to see in its entirety, but now the second Progressive season and third Alternative season are available on Blu-ray and digital download! You can buy the combo pack and have the best of both worlds- they are available as of TODAY and are a Warner Bros release.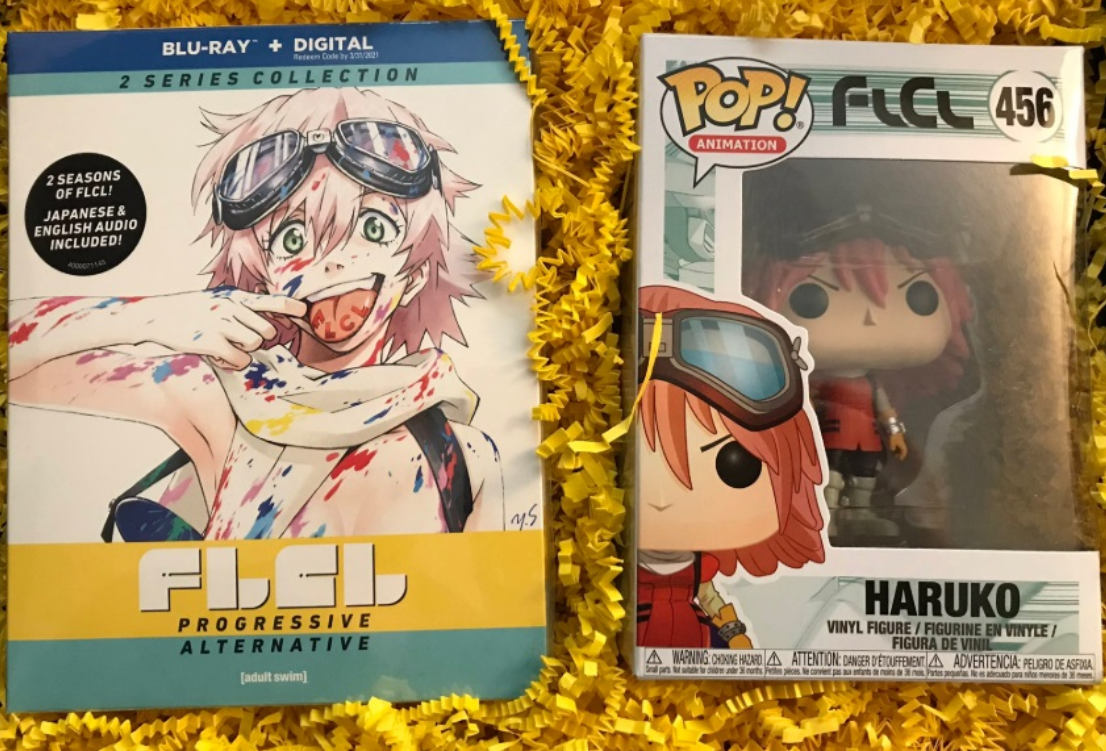 I was pretty excited to try this with my 14 year-old daughter as she's a big fan of animes such as Attack on Titans and No Game No Life. I'm not that familiar with the storylines, but was interested in trying this out with her. It took a little bit of getting into in order to understand the plot, having not seen any previous seasons, but the characters were interesting enough to hold our attention. Haruko herself is someone you love to hate. And speaking of Haruko, Funko Pop will be releasing characters from FLCL! This was equally as exciting to my daughter as she's an avid collector of any Funko Pop she can get her hands on!
Whether you're an anime connoisseur or a total newb, you won't go wrong trying out this Blu-ray set!